Get a (crazy) interactive virtual reality tour through the buildings of HKU Theater, together with your guide.
Using a mix of (virtual) miniatures and full sized 3D scans the building can be explored from all angles.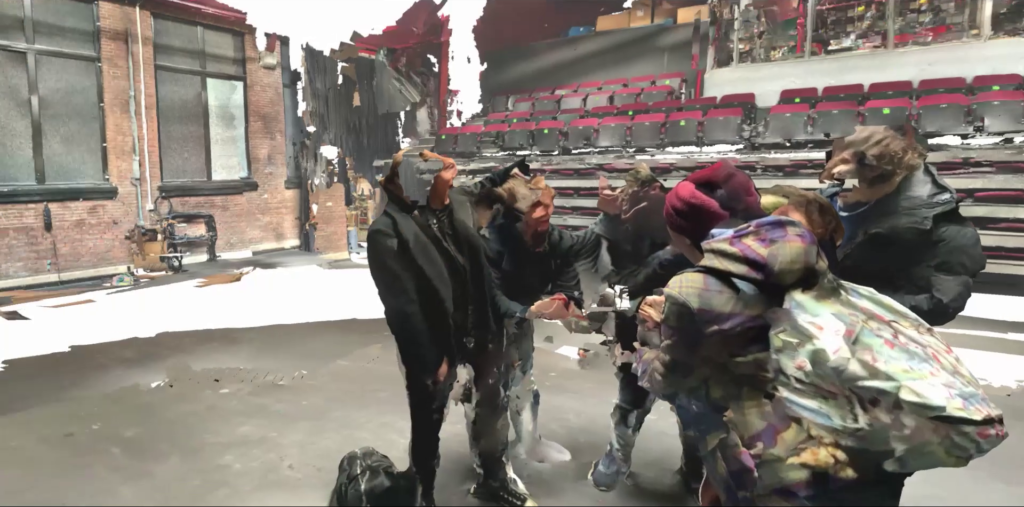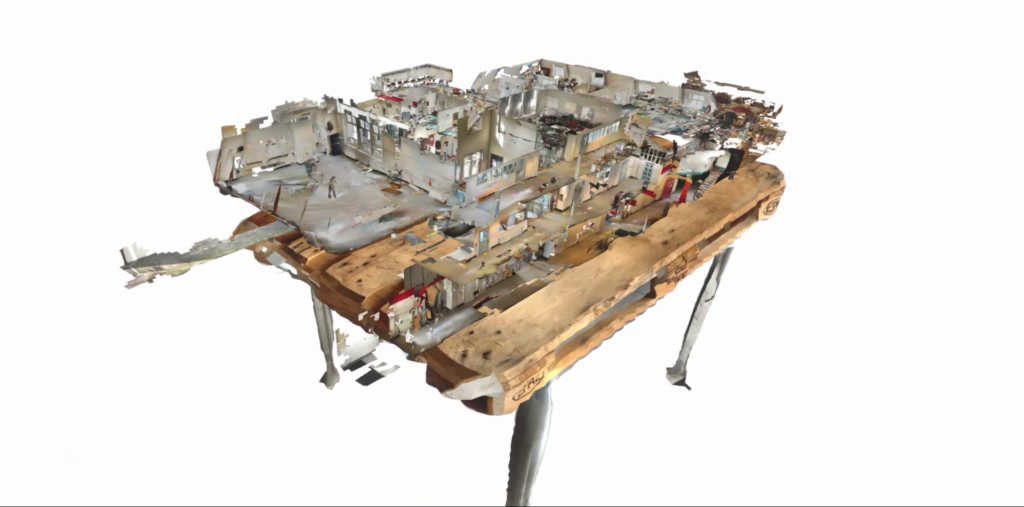 Virtual miniatures are placed on virtual tables, that are also really there.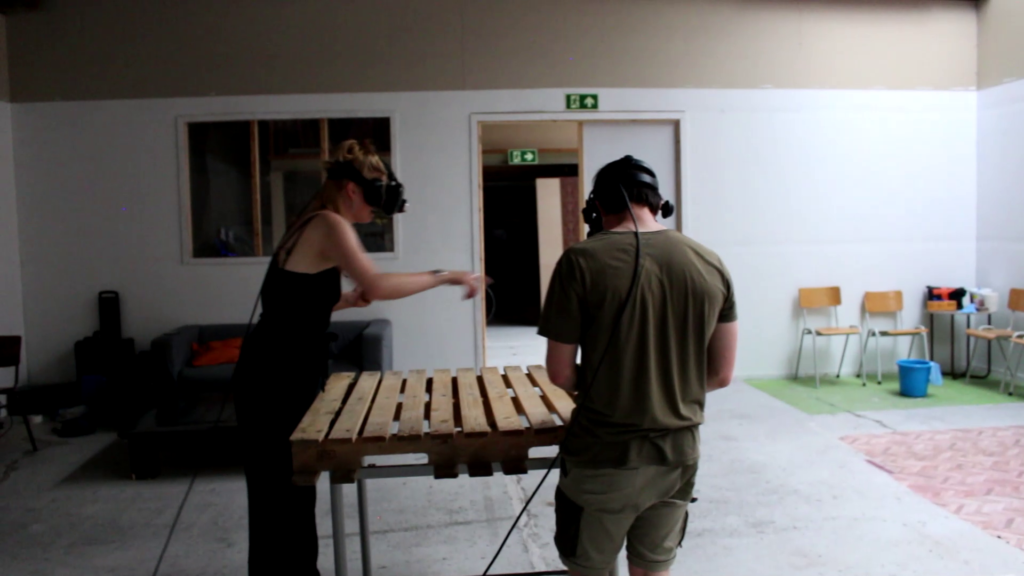 You can move around by yourself by grabbing the whole world and pulling it towards you. Or, with the help of your guide, the world transforms around you from miniature scale to full-size, leaving you where you wanted to go.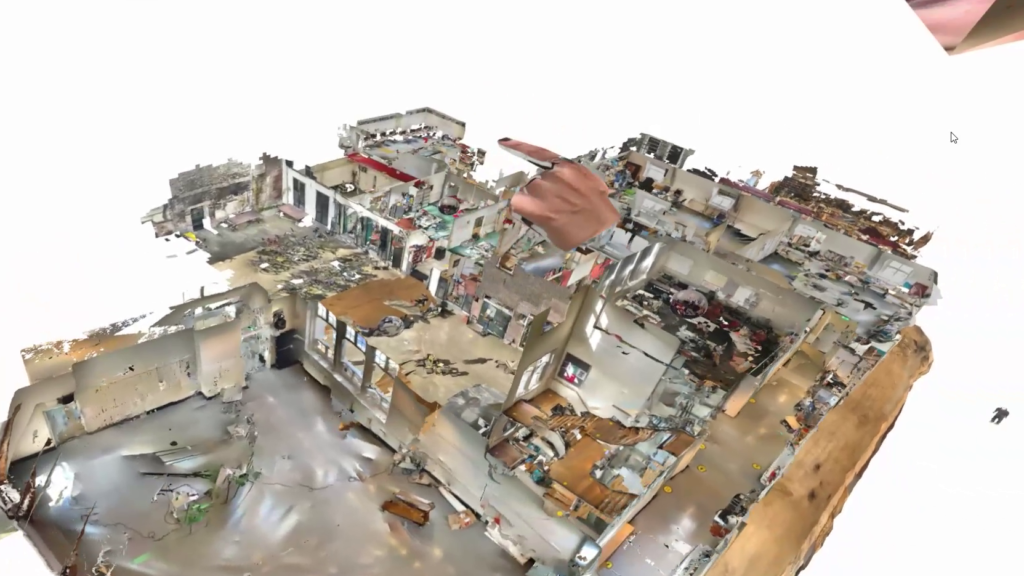 Using Motion Capture, audio fragments and 360 video spheres the buildings comes to life.